June Auctions at Clements Showcase the Estate of Marion "Bit" Hutcheson and the Content of Happy Valley Farms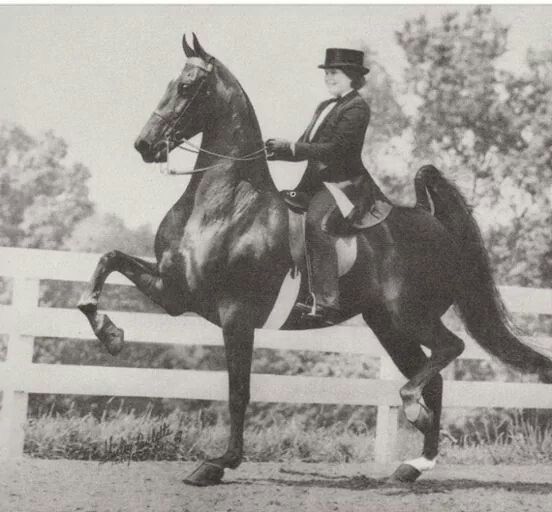 Clements is honored to announce the estate of the Marion "Bit" Hutcheson in their upcoming June auctions. Apart from being a legend in the equestrian community, Bit Hutcheson was also the keeper of the Hutcheson family's multi-generation collection of fine art and antiques.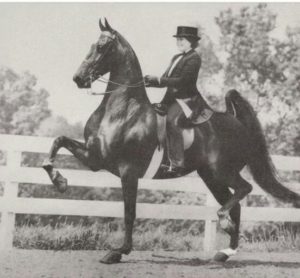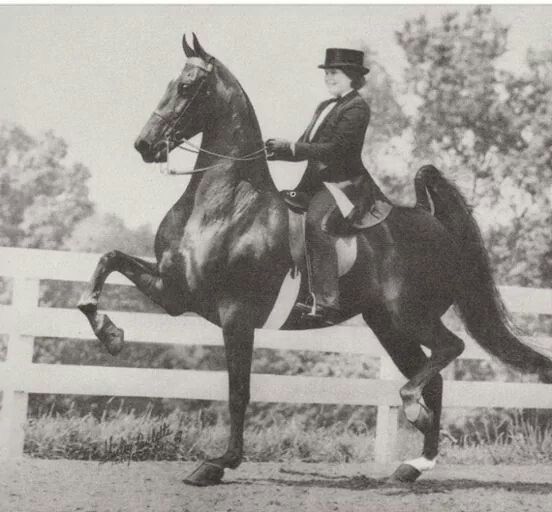 The Hutcheson family legacy began with John L. Hutcheson, Sr., who was a prominent cattle breeder in the foothills of northwest Georgia in the late 1800s. In 1905, Hutcheson opened Peerless Woolen Mills, one of the largest textile mills in the country, in nearby Rossville, GA. The mill was a cornerstone of the Rossville community, employing hundreds and driving economic growth for the small city. Fortunes made by the mill would allow the family to build Happy Valley Farms, the family homestead for nearly a century. The farm would serve as a local dairy for the Chattanooga area, while also being known for its award winning cattle. Later, under Bit's leadership, Happy Valley would become a world class breeder and trainer of American Saddlebred horses, producing several world champions.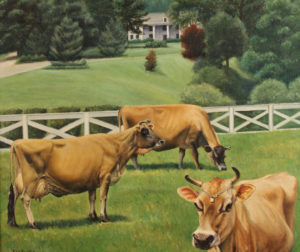 On top of a hill overlooking the pastures, the family home was the quintessential southern estate. A Colonial Revival mansion, the home is where the Hutcheson family would amass a collection of art and antiques from around the globe. In the foyer, the Hutchesons had paintings commissioned from equestrian artist Francis W. Eustis, depicting prize cows grazing the fields of Happy Valley. In the living room, a grand mahogany bookcase, made for the Earl of Rosebery, displayed decorative porcelains collected from Tiffany&Co, Spode, Royal Doulton, and other fine makers.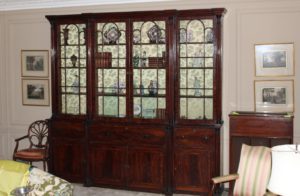 Entering into the dining room, the Waterford crystal chandelier illuminated the grand Sheraton banquet table, rumored to have came from the Monticello estate of Thomas Jefferson. The Hutchesons massive collection of silver trophies and trays, won from competitions around the country, would set the table for their decadent parties and gatherings. Though beautiful art and design were found throughout the Hutcheson house, Mr. Hutcheson's personal favorites could be seen in the upstairs living room. A breathtaking collection of porcelain bird models, including Dorothy Doughty, Edward Mashall Boehm, and Gunter Granget.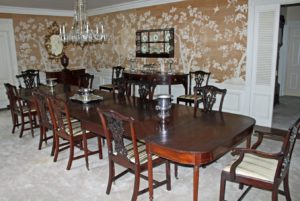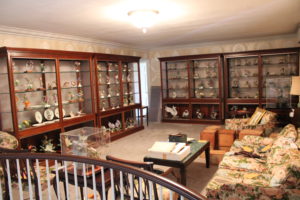 Live and online auctions showcase the Hutcheson family collection of fine art, and antiques. Click Here to view catalogs, register, and bid live online.