Clements Fall Interiors – Timed Auction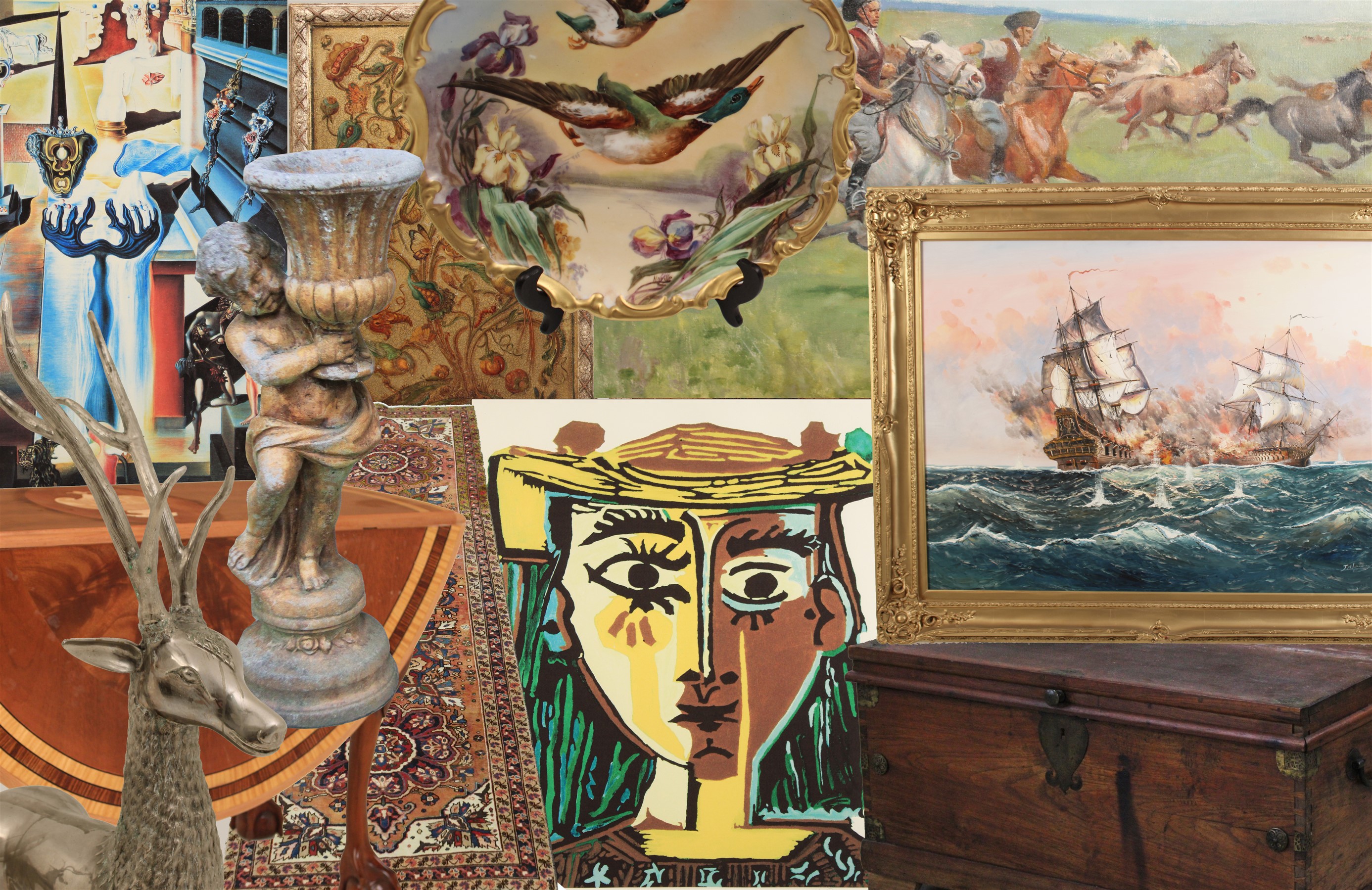 View all lots, photos, and descriptions exclusively on our online platform.
Fine estate furnishings and decorative arts for your home. Find your newest inspiration. $25 OPENING BIDS on quality estate items! Artwork includes artists such as Salvador Dali, Pablo Picasso, Dale Chihuly, Joan Miro, Marc Chagall, Leonor Fini, Louis Spegel, Anne-Grant Morris, Roger Muhl, and others.

Auction is a timed online, only format. Auction will begin to close October 19th at noon. The first lot will close at noon with each following lot closing 30 seconds after. Please beware of lot bidding extension. If a lot receives a bid within the last 10 minutes it will remain open for an additional 10 mintues. If any further bidding occurs, the extension timer will reset to 10 min. If no further bidding activity occurs, the lot closes when the timer runs out. Good luck at the auction!