Clements Spring Interiors – Timed Auction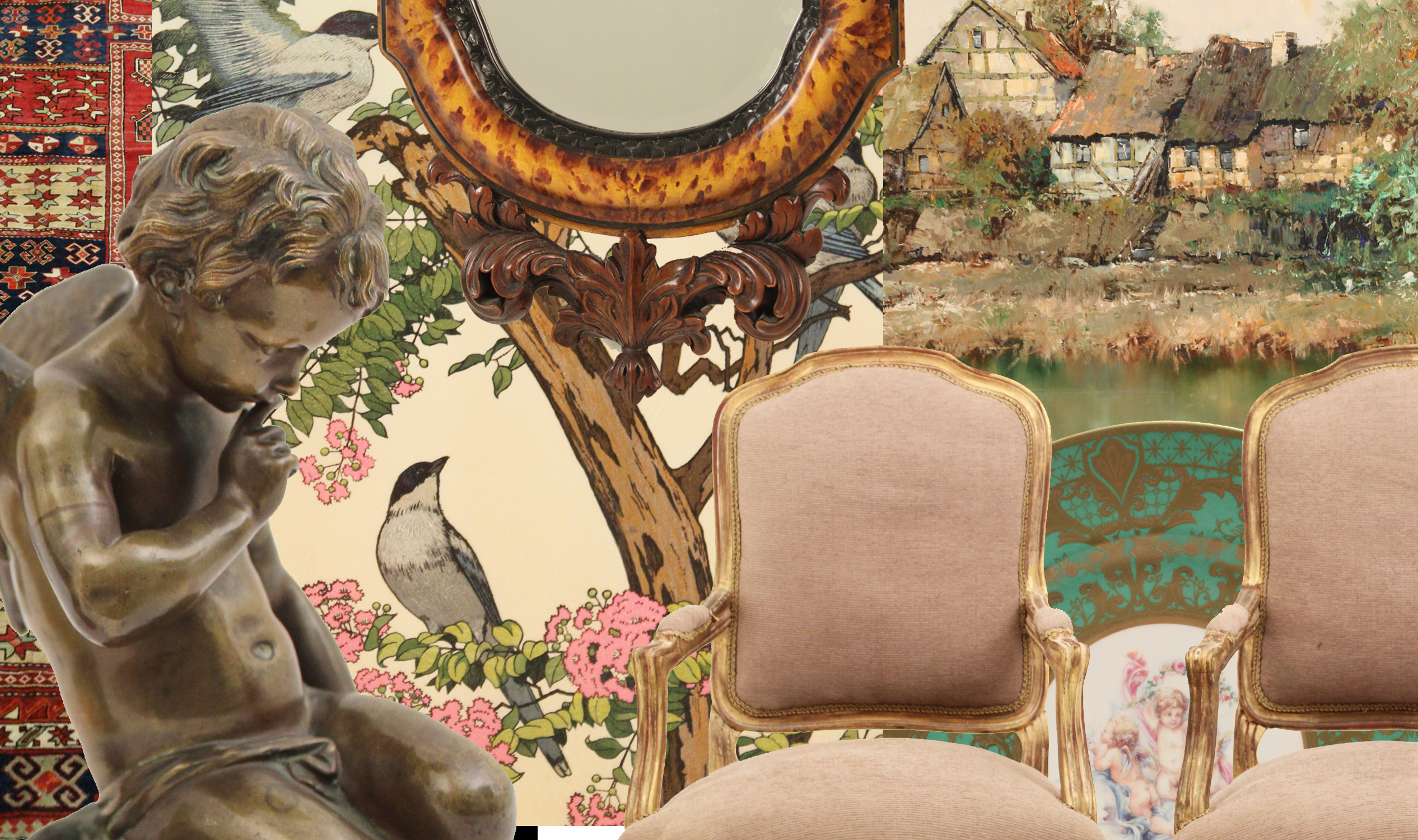 All Lots are available online on our bidding platform.
Clements Spring Interiors will have your senses in full bloom! Discover fine decoratives arts for your home. $25 Opening Bids! Continental and American Furnishings with comparable Accessories including Silver, Paintings, Porcelains, Bronzes, and Works of Art. Preview May 10th-14th 10am-5pm by Appointment Only.

PLEASE NOTE: Auction lots will have a soft close beginning May 18th 2021 at Noon. The first lot will close at noon, with each consecutive lot closing one minute after. Bidding Extension - If a lot recieves a bid within the final 10 minutes of bidding, the bidding time limit will extend for an additional 10 minutes. Time limit will continue to renew for an additional 10 minutes until all bidding has stopped.